2012 World Series of Poker ›
Event 21: $1,000 No-Limit Hold'em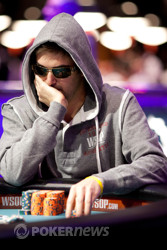 Jamie Armstrong made it 200,000 from the button, and Noah Vaillancourt moved all in after Michael Gathy folded the small blind for about 800,000. Armstrong made the call and Vaillancourt was at risk.
Vaillancourt:

Armstrong:
An
board ran out and Vaillancourt failed to improve and was subsequently eliminated in third.
Chip Counts
Noah Vaillancourt
Busted
Tags: Noah Vaillancourt.
We had an all in preflop between Michael Gathy and Noah Vaillancourt.
Gathy:

Vaillancourt:
The board ran
and Gathy doubled up and left Vaillancourt short stacked.
Chip Counts
Michael Gathy
3,200,000
-650,000
Noah Vaillancourt
780,000
-1,620,000
Tags: Michael Gathy, Noah Vaillancourt.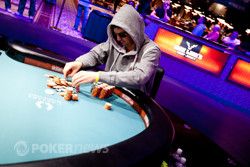 Jamie Armstrong came out to start this hand raising to 200,000. Noah Vaillancourt in the big blind obliged and made the call and both players saw a
flop. Vaillancourt checked and Armstrong bet out 150,000. A call was made and both players were allowed to see the
on the turn. It was here that the two players knuckled.
A
on the river saw Vaillancourt take control and bet out 365,000. A call was quickly made by Armstrong, who was in for some poor news as Vaillancourt flipped over
for three of a kind kings.
Chip Counts
Jamie Armstrong
2,900,000
-440,000
Noah Vaillancourt
2,400,000
1,205,000
Tags: Jaime Armstrong, Noah Vaillancourt.
Michael Gathy has jumped into the lead.
Chip Counts
Michael Gathy
3,850,000
1,300,000
Jamie Armstrong
3,340,000
-1,060,000
Noah Vaillancourt
1,195,000
-605,000
Another two levels have been completed and the remaining three players are going on a short break.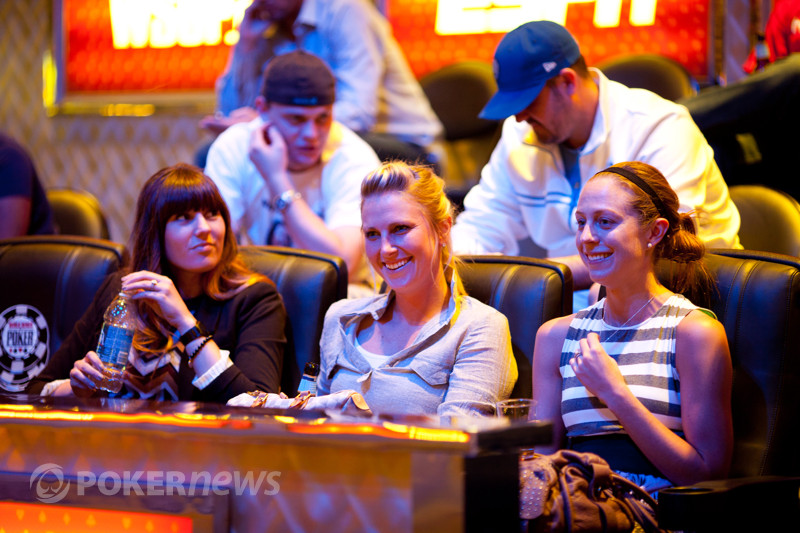 With a
flop exposed in the middle of the felt we saw Noah Vaillencourt check-raise to 200,000 of a min-bet from Jamie Armstrong. Armstrong then came back over the top and made it 450,000, to which Vaillencourt responded by making it 960,000. It all came to an end though when Armstrong moved all in and Vaillencourt snap folded.
Chip Counts
Jamie Armstrong
4,400,000
1,395,000
Noah Vaillancourt
1,800,000
-900,000
Tags: Jamie Armstron, Noah Vaillencourt.
Noah Vaillancourt started this hand out with a pretty standard raise to 160,000 from the button. Jamie Armstrong in the small blind then three-bet to 395,000. Next to act was Michael Gathy who four-bet to 795,000. Vaillancourt folded, and after a few moments Armstrong followed suit and folded himself.